New Release Round-Up 01-26-18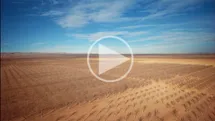 Calexico - The Thread That Keeps Us - New West Records
Over the past two decades, a strong sense of place has shaped the music of Calexico, infusing their albums with a stylistic unpredictability and richness of texture. While 2015's Edge of the Sun brought the Tucson-bred band to the Mexico City borough of Coyoacán, their new full-length The Thread That Keeps Us mostly came to life in a house studio near the Northern California coast nicknamed "The Phantom Ship" by CALEXICO vocalist/guitarist Joey Burns and drummer John Convertino.



_________________________________________________________


Hollie Cook - Vessel of Love - Merge Records
Hollie Cook combines her unique vocal talent with charming charisma to craft her own dynamic strand of lovers rock with enduring tropical vibes, weaving a path from her West London roots to an arena of diverse collaborations, critically acclaimed records, and iconic live appearances around the world. Cook's ability to continually surprise, delight, and progress solidifies her position as one of the most exciting voices in reggae, and this is crystal clear on her third full-length and Merge debut, Vessel of Love.

Ty Segall - Freedom's Goblin [LP] - Drag City
Ty Segall goes all the way, flipping the Freedom coin to find passion, laughter and savagery on both sides. A head-spinning compendium of stompers, weepers, ballads, screamers, bangers and funker-uppers, all marking a different impasse, like a flag whirling into a knot, exploding and burning on contact, in the name of life and loathing and the pursuit of what you love.

Beth Hart & Joe Bonamassa - Black Coffee [Red LP] - J&R Adventures
It's been 4 years since the critically acclaimed, Grammy nominated, and #1 Billboard Blues album Seesaw was released by Beth Hart & Joe Bonamassa. They have reunited for Black Coffee - another collection of scorching interpretations of ten soul gems that pair Hart's breathtaking vocals and Joe's masterfully expressive playing. Featuring songs made famous by; Edgar Winter, Ray Charles, Etta James, Ella Fitzgerald, Lucinda Williams and more. LP is 180g, red vinyl, and contains an exclusive bonus track.

Nightmares On Wax - Shape The Future [2LP] - Warp Records
One of the most influential artists of a generation and a long-standing member of the Warp Records family, Nightmares On Wax announces his new album Shape The Future. A perfect marriage of soul, hip-hop, dub and timeless club sounds that act as a salvo masterpiece of contemporary and classic genre-blending, brilliantly solidifying Nightmares On Wax place as an inspirational electronic music figurehead.

Cornelius - Mellow Waves [LP] - Rostrum Records
Acclaimed Japanese producer, composer, and recording artist Cornelius first proper studio album in over 11 years, featuring the singles If You're Here, Sometime / Someplace, and In a Dream. 180g black vinyl gatefold LP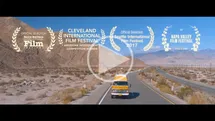 American Folk [Soundtrack] - American Folk Records
American Folk is the soundtrack to the award-winning 2018 independent film, American Folk, starring Joe Purdy and Amber Rubarth. In addition to both original compositions and classic folk song renditions by Purdy and Rubarth, the soundtrack includes John Prine's ''Some Humans Ain't Human'' and Jerry Garcia & David Grisman's ''Freight Train.''




_________________________________________________________
For more information on these and other releases out this week, check out our New Releases charts by week section and don't forget that many of these titles are also available on vinyl.